Diablo Dish: taste our terroir this weekend | Diablo Dish
Taste Our Terroir takes over the Livermore Valley on Thursday
With 12 events spread over four days (Thursday to Sunday), Taste Our Terroir will bring attention to the Livermore wine region and provide many opportunities to taste this wine.
It all starts with a Wine and Food Pairing Competition Thursday at Vineyard and Winery of Garré, during which 11 wineries and restaurants will strive to find the best combination of food and drink. There are four events on Friday, crowned by the Livermore Valley Vintners Collective Winemakers Dinner in an olive grove at the Purple Orchid Wine Country Resort and Spa, then a weekend full of activities, including Sunday morning yoga and a rosé tasting at Concannon vineyard.
And of course, detours to sample wines at Livermore's plethora of wineries can also be built into the schedule.
Republic of Cake opens in Danville
There were hopes that the cake republic the move from Orinda Theater Square to Danville would result in a May opening, but things didn't go as well as expected. But finally the new site is ready, and cake lovers can satisfy their cravings – and even have breakfast – in the Rose Garden shopping center near the Esin restaurant and bar.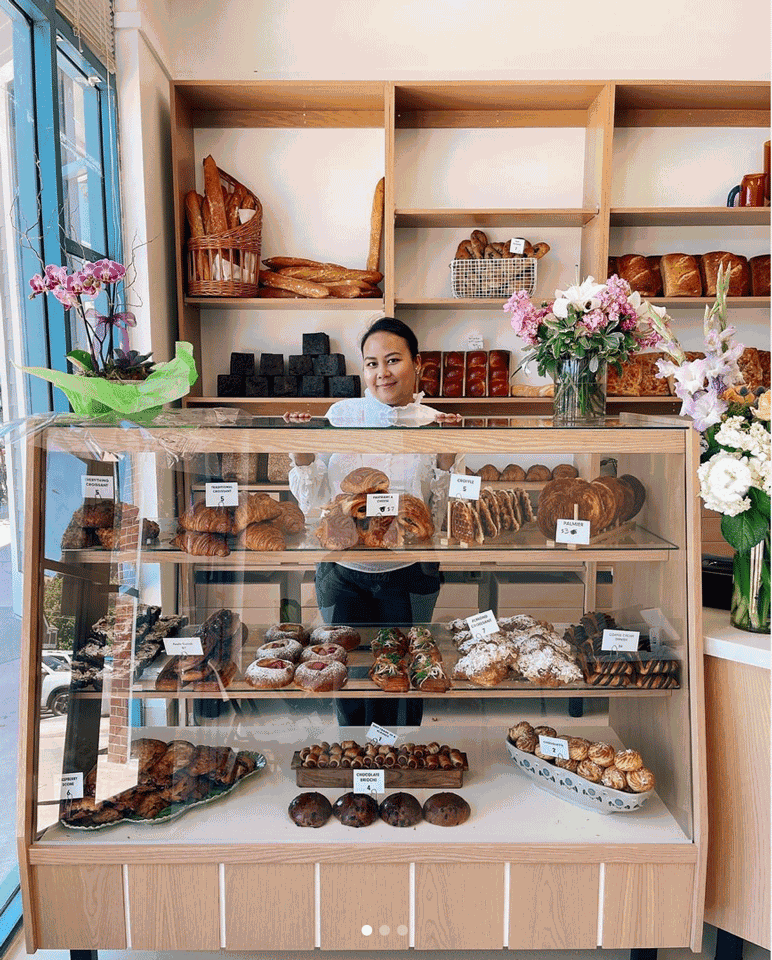 Launch of East Bay Bakery in Danville
Still in Danville, Gabriela Lubaba just launched a brick and mortar location of her favorite farmers market East Bay Bakery at 9000 Crow Canyon Road, kitty corner of Blackhawk Plaza. A staple of the Walnut Creek, San Ramon and Orinda markets, the new bakery storefront offers bread and baguettes, in addition to many sweet and savory creations, including Kouign Amann, pastrami and cheese croissants, strawberry pies, fruit and cream cheese danishes, and more. Click through to the bakery's Instagram page for more mouth-watering examples.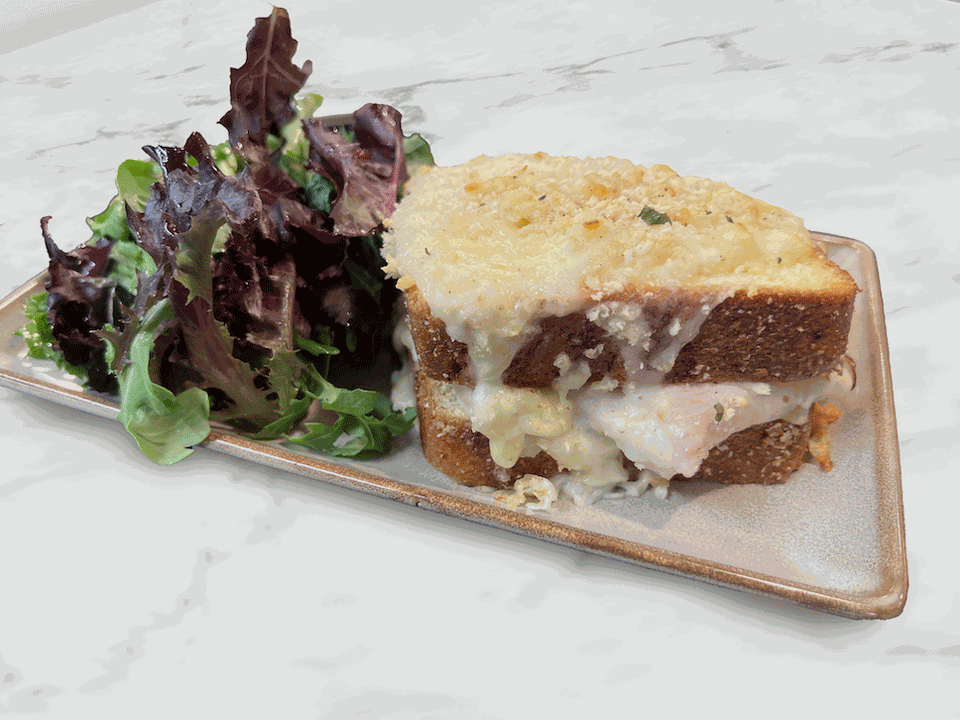 High 5ive rooftop bar ups the ante with Sunday brunch
With great views and an elegant vibe, Oakland's High 5ive rooftop bar quickly found a clientele for its cocktails, but now Sunday brunch is also available.
High 5ive, on the sixth floor of the Kissel Uptown Oakland hotel located at 25th Street and Broadway, has expanded its reach to include a Sunday brunch from 10 a.m. to 2 p.m.
Rossmoor town center has two new tenants
Yogurt spot and El Jardin Taqueria both recently opened in downtown Rossmoor, according to Beyond the Creek. And to make it even more convenient for those who like to try new places, they are right next door (where Burgerim used to be).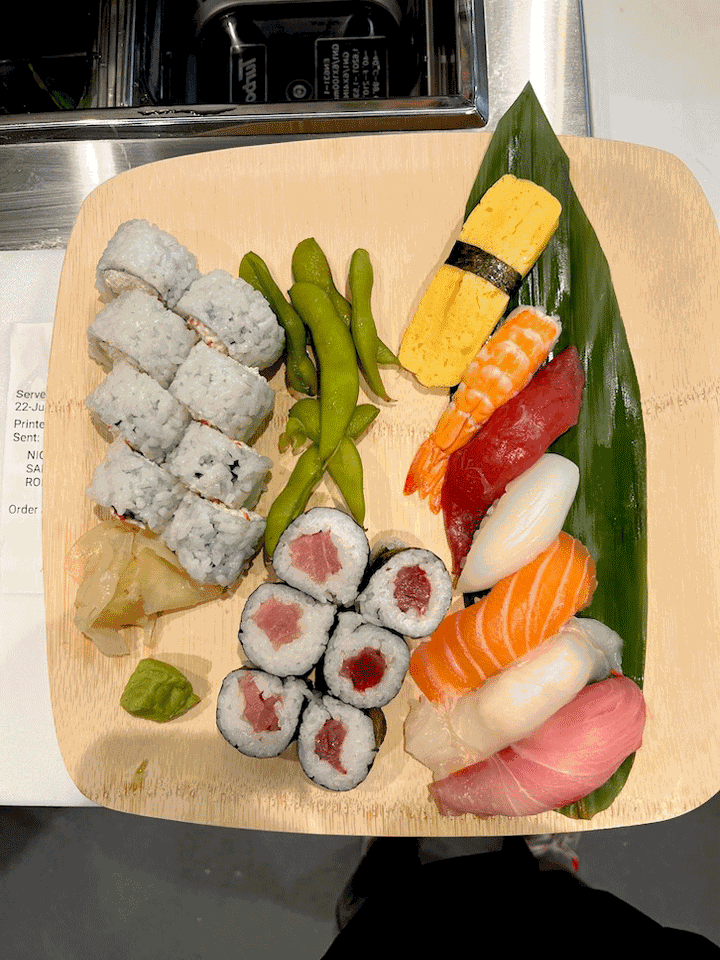 Naru Sushi joins Emeryville Public Market list
The ever-popular Emeryville Public market added another reason to visit with the opening of Sushi Naru—which is owned by the same persons who operate Nabi Q. And while Naru doesn't have an online presence, you can pretty much guess what's on the menu.
Slug looking to be a big hit in Oakland
Since the same people behind the Temescal hotspot Snail bar are those who run Slug, there are high hopes that the new wine bar – due to open this summer – will pack a similar punch.
Slug will occupy a street-level space in the classic triangular Beaux-Arts building at the intersection of San Pablo Avenue, Broadway, and 14th Street, so the location is right in the middle of the downtown action.
SanDai Nusantara Californian watching the fall opening
Yes, SanDai Nusantara Californian is yet another name for the Indonesian-Californian spot promised for what seems like forever. Now, though, it looks like a fall opening on North Main Street (near Opa! Authentic Greek) is more likely for Oakland chef Nora Haron's pet project.
Belladi Kitchen adds another flavor to Jack London Square
Although it is located just across the street (and train tracks) from Jack London Square, Belladi kitchenThe take-out menu will no doubt attract those looking for Middle Eastern staples (think pita, falafel, and lamb) to pair with kombucha tea.
Like many new restaurants, Belladi is on the ground floor of a new housing complex, Modera Jack Place in London.