Fitzroy Newcomer Deep End is deep pizza heaven and craft beer heaven
Pizza lovers will find a lot to like in the first restaurant of Paul Kasten (Host Dining), Kate Paterson (Good Beer Week), Kyle Campbell (Beermash) and Rasmus Gundel. But they're certainly not the only ones excited to dive into the all-new Limittucked away just off the upper stretch of Brunswick Street.
Housed in the former Nomada space, the restaurant proves it has more than a few tricks up its sleeve – pizza may be the main title, but it's backed up by a primo menu of snacks and sharing plates, and a heck of a range of craft beers.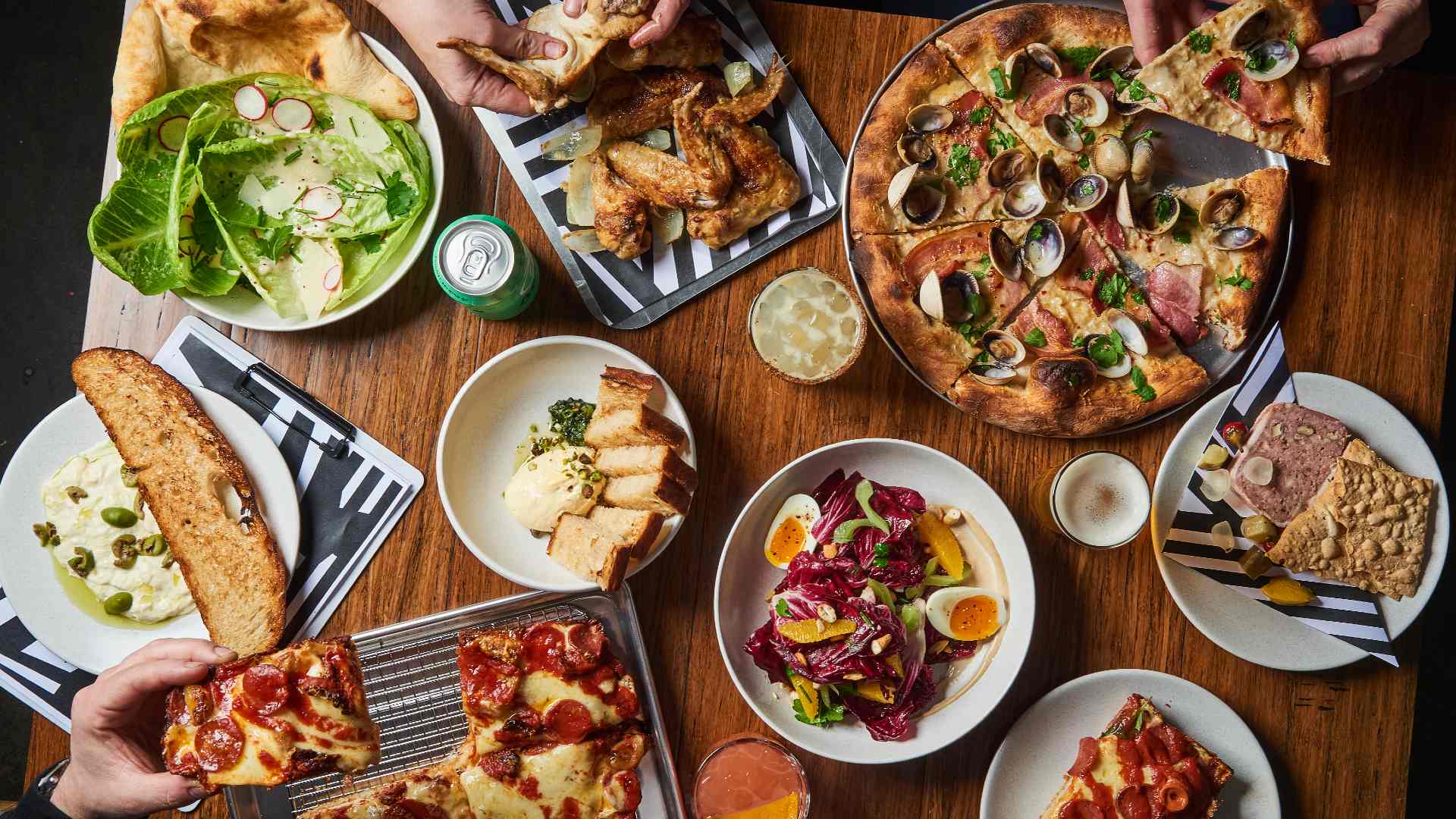 The kitchen celebrates no less than three different styles of pizza, with a host of classic and creative toppings in between. There's a New York-inspired thin-crust number — perhaps loaded with roasted peppers, artichokes and gorgonzola, or a combination of whole clams and bacon — and a Detroit-style square pizza akin to a fluffy focaccia with a rim of crispy cheese.
Otherwise, bring your biggest appetite and try the towering Chicago-style stuffed deep-dish creation that sits between pizza, pie and lasagna. There's a 30 minute cook time on one of these bad boys and we recommend bringing at least a handful of companions to help you beat him.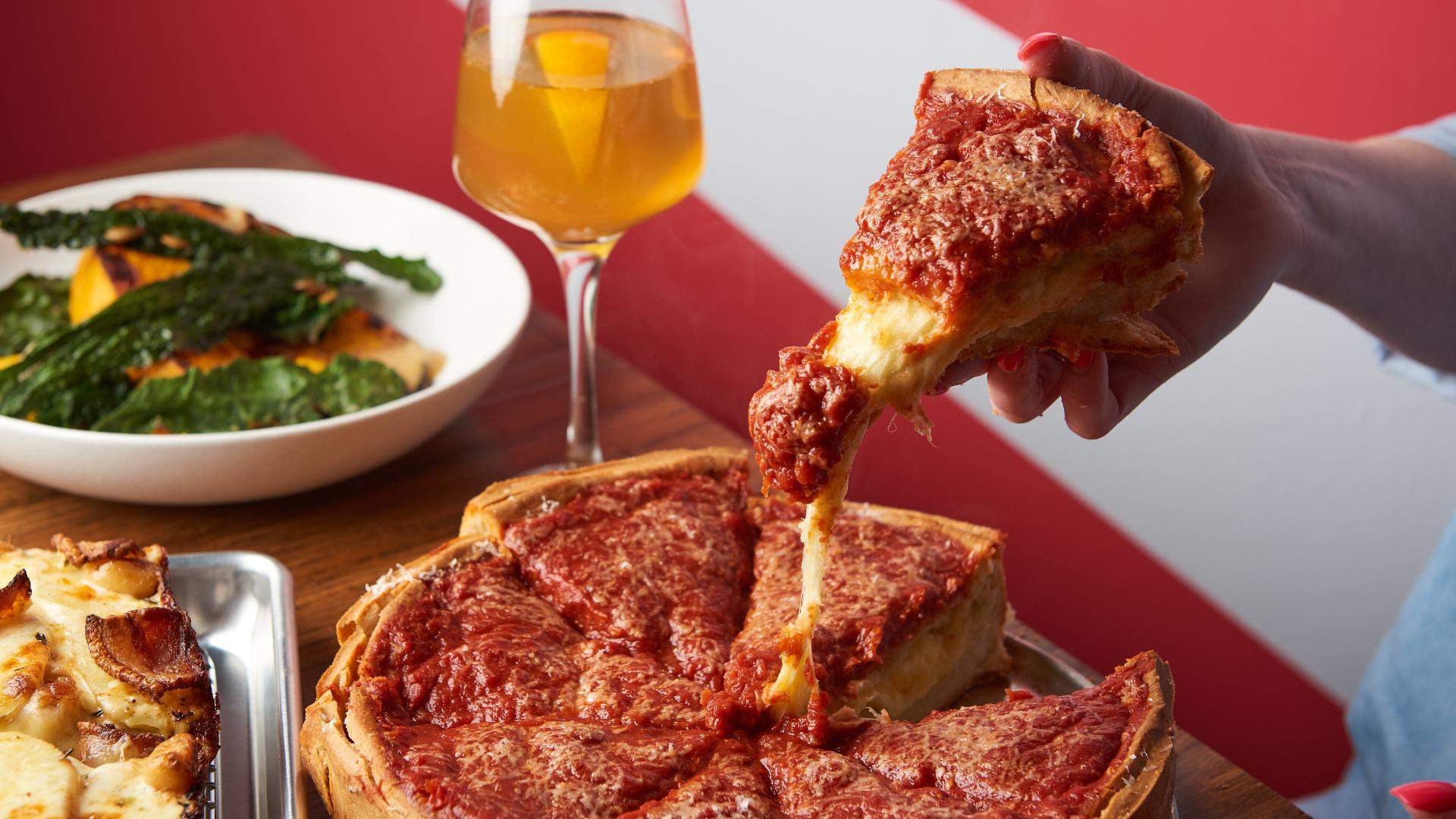 Kasten's fine dining experience is even more evident in the offering of artful small plates, which will have you starting with chicken wings with limoncello in sauce, whipped taleggio finished with charred spring onion and roasted marrow served on the bone. There's a reimagined Caesar salad with a miso vinaigrette and a chicken liver parfait brulee that comes with a smashing top layer.
The drink offering is concise but packs a big craft beer punch, with tastes like Burnley Brewing's White IPA, Pale Hazy Deeds and a Sour Farm from Molly Rose among its list of locally trending packaged drops. . Or, you can pair your pizza night with an interesting wine — think Pinot Gris from Site Fermentation Project and a Montepulciano from Delinquente — or a signature cocktail like the Lion's Tail, made with bourbon, bitters, and a allspice.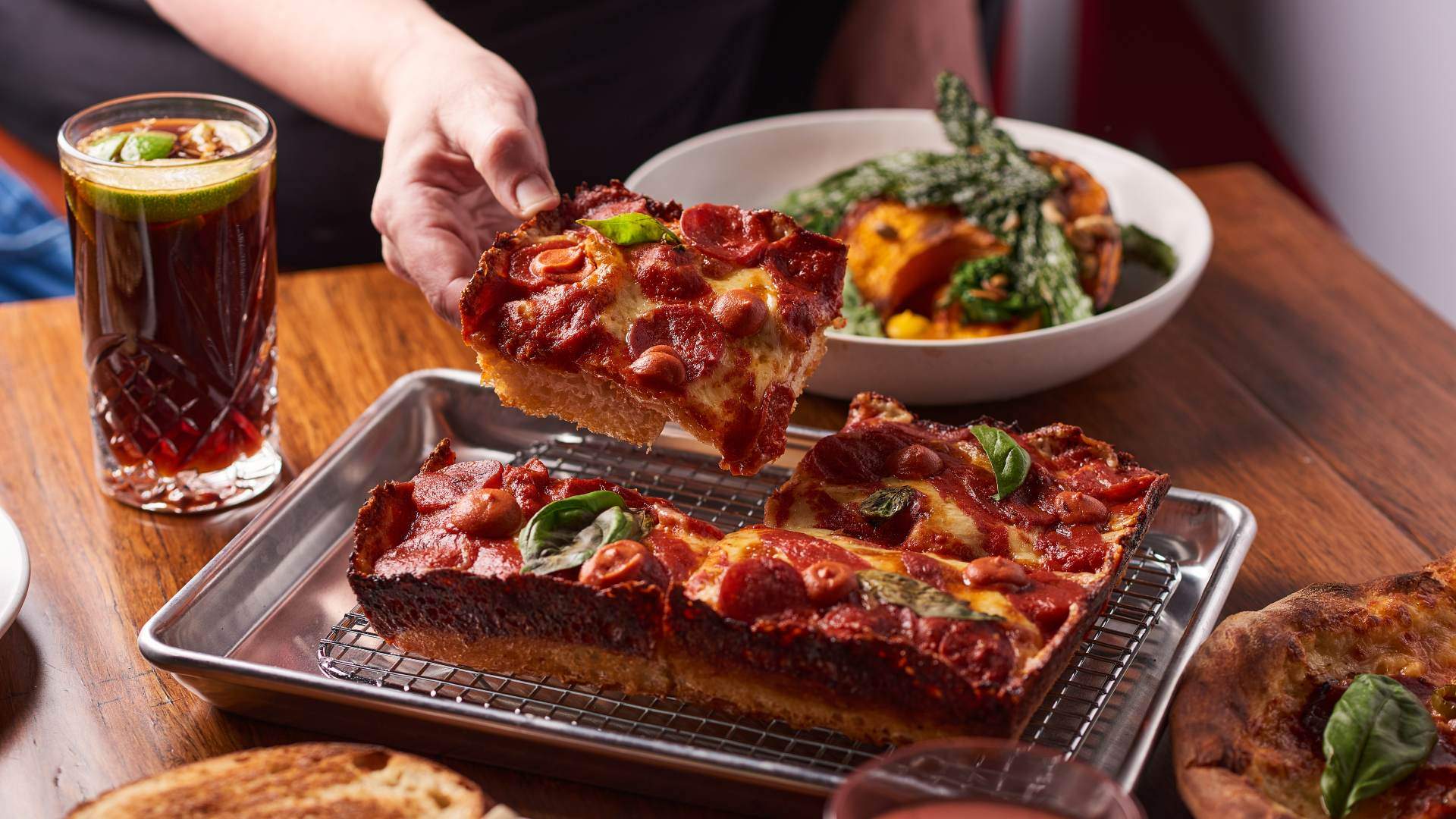 In a win for local lunches and the take-out dinner crowd, Deep End also launched a pizza window, from which it launches these Detroit-style pies by the slice.
To find Limit at 412A Brunswick Street, Fitzroy. It's currently open for dinner from 5-11 p.m. Wednesday-Sunday, while the pizza showcase serves produce from 12 p.m.-2:30 p.m. and after 8 p.m. (or while supplies last) on the same days.