Make it Crisp: Red Pepper and Crab Gnocchi
"Make It Snappy" is presented by Chapel Hill Goldfish Swimming School. With recipes that only take 45 minutes or less to prepare, Christy helps you stay afloat come dinnertime!
---
Our family is back in motion as the spring baseball season has begun. That means multiple kids on different teams with different workouts on different weeknights. And while that often means take-out or ready-to-eat meals, I don't want our busy schedules to mean that the quality of our dinners together has to suffer. My Red Pepper and Crab Gnocchi will have dinner on the table in minutes, but it's a surefire way to impress your family with a fantastic weeknight dinner.
This one is just too easy! Just a handful of ingredients and about 15 minutes in the kitchen and you've got a stunning meal served up in a snap. But rest assured, the ease of this entry does not detract from the wow factor in this seafood gnocchi dish! The flavors are rich and luxurious; this dish is nice enough to serve at your next dinner party. And no one needs to know your little secret!
This month's grocery shortcut is prepared Alfredo sauce. This can be found at any grocery store, although I'm a huge fan of Wegman's potted Alfredo sauce. Feel free to make your own sauce from scratch, but when we get back from baseball practice, I'm more than happy to accept that help from the bargain. Our local grocery stores also offer a variety of fresh crabmeat options, which also means a variety of prices. My advice here is to go with crab claw meat, rather than the more expensive chunky meat. Since the crab is incorporated into a sauce, the claw meat is a perfect option and will cost almost half the price.
Have fun with this one and congratulate yourself on saving time in your day while getting dinner out of the park in no time!
GNOCCHI WITH RED PEPPER AND CRAB
By: Christy Bray Graves
SERVES: 6
INGREDIENTS:
· 4 oz. diced pancetta
1 large (or 2 small) shallots, diced
1 red bell pepper, diced
· 8 oz. crab claw meat
1 cup prepared Alfredo sauce*
32 oz potato gnocchi
Fresh chives, to garnish
INSTRUCTIONS:
1. In a large skillet over medium-high heat, cook the diced pancetta until the fat has started to melt and the bottom of the pan is shiny, about 1 minute.
2. Reduce the heat to medium and add the diced shallot, stirring to coat the shallot in the pancetta oils. Cook for about 1 minute.
3. Add the diced red peppers and cook for 2 minutes or until the peppers begin to soften and the mixture becomes fragrant.
4. Add the crabmeat and let just heat through.
5. Add ½ cup prepared Alfredo sauce to mixture and stir to combine. Keep adding ¼ cup of Alfred sauce until you get the desired texture. Allow the mixture to bubble gently to ensure the sauce is evenly heated.
6. Cook the potato gnocchi according to package directions and drain.
7. Serve the gnocchi warm with the red pepper and crab sauce and garnish with fresh chives.
REMARKS:
*Add as little or as much Alfredo sauce as you like! It can be very rich, so I advise you to start with a smaller amount and add more according to your tastes.
---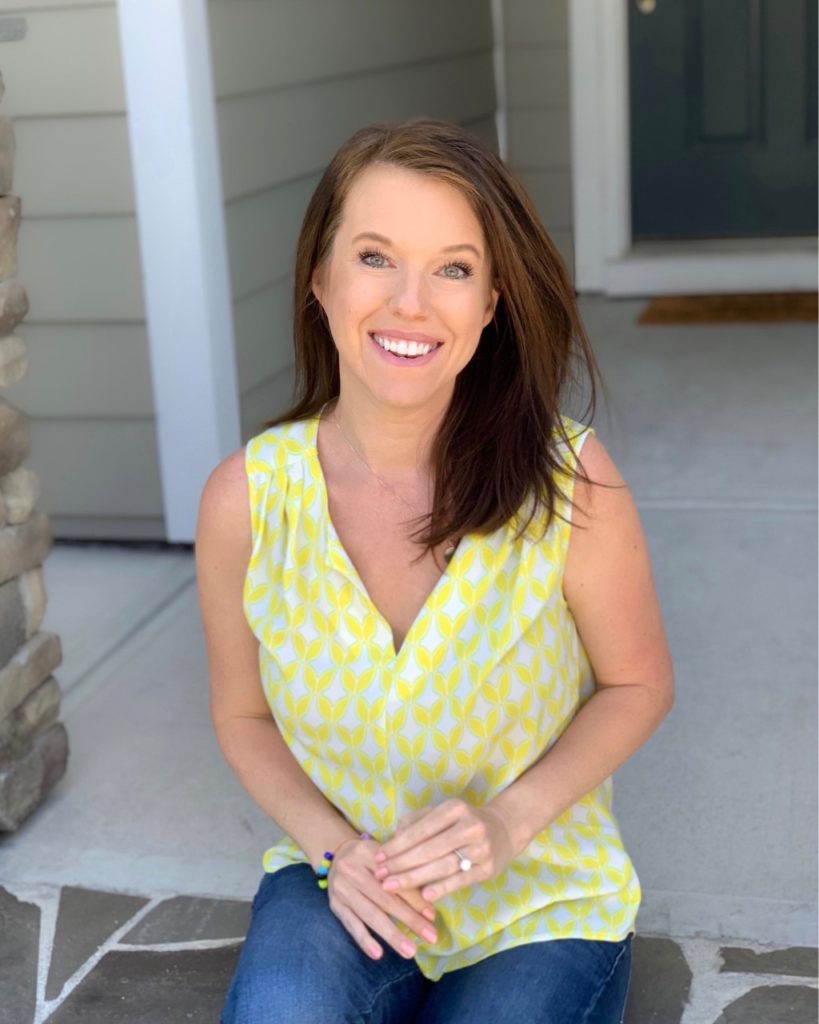 As a wife and mother of three young boys, I often consider myself a master"chaos coordinator." Between running our family business, Chapel Hill Toffee, managing our household, and balancing busy schedules, I enjoy creating quick and easy recipes that I know my family will enjoy – and my kids will actually eat!
My recipes are more of a guide than a perfect plan. I will always encourage you to use what you have on hand and make substitutions to suit your tastes. I invite you to share your own ideas, questions and end products with us on Facebook and on Instagram by tagging @christybgraves and @wchlchapelboro.
---
Chapelboro.com does not charge subscription fees, and you can directly support our local journalism efforts here. Want more of what you see on Chapelboro? Let us bring you free local news and community information by signing up to our bi-weekly newsletter.

Related